Aamcomp Computer Repair / Sales & Support in Edmond / North OKC looks forward to helping you with your IT Needs. Contact Our Computer Repair professionals today! Browse through the boxes below to see all of our services. If you have a question on what we offer just ask one of our Computer Repair Professionals.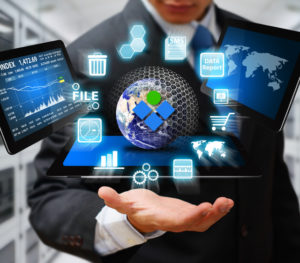 Our North OKC & Edmond Computer Repair / Sales & Support Store is located at 13801 N Western Ave, Edmond, OK
Providing quality I.T. care is what our Oklahoma City Technology Company is all about.
Since 1987 our technology company has been helping people in Oklahoma just like you overcome their computer related problems, whether it's a broken PC, laptop, or printer repair. And we love taking care of our people.
We want you to know that you can depend upon us to take care of all of your I.T. needs. And, we'll alert you to any potential problems.
Our satisfied customers have also had us design, repair, and/or maintain their in-house Computer Networks and Servers in their homes and businesses.
The best part is, if it's under warranty, it won't cost you a thing.
We offer both in-shop and on-site service, repair and troubleshooting on computer systems and networks.  Our Local Oklahoma City technicians are hard at work to make sure you get the best service possible.
Our Oklahoma City Computer Repair & Technology Specialists look forward to working with you. We are proud to service Edmond, Moore, Norman & wherever technically accessible. Click Here to visit our contact page.