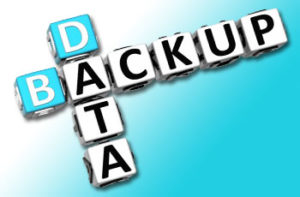 Aamcomp Computer in Oklahoma City is proud to offer data backup solutions to our clients in OKC, Edmond, Midwest City, Del City, Moore, Norman, Yukon & wherever technically possible. Read more below to learn more about Data Backup Services.
Why you need OKC Data Backup Provider Aamcomp?
Businesses generate large amounts of data and data files are changing throughout the workday. Data can be lost, corrupted, compromised, or stolen through hardware failure, human error, hacking, and malware. Loss or corruption of data could result in significant business disruption.
Data backup and recovery should be an integral part of the business continuity plan and information technology disaster recovery plan. Developing a data backup strategy begins with identifying what data to backup, selecting and implementing hardware and software backup procedures, scheduling and conducting backups, and periodically validating that data has been accurately backed up. Let our experts help you do that.

Developing the Data Backup Plan
Identify data on network servers, desktop computers, laptop computers, and wireless devices that need to be backed up along with other hard copy records and information. The plan should include regularly scheduled backups from wireless devices, laptop computers, and desktop computers to a network server. Data on the server can then be backed up. Backing up hard copy vital records can be accomplished by scanning paper records into digital formats and allowing them to be backed up along with other digital data. Our OKC Data Backup Experts are equipped and ready to help you with a Data Backup Plan.

Options Backing Up Your Data

Tapes, cartridges, and large-capacity USB drives with integrated data backup software are effective means for businesses to backup data. The frequency of backups, security of the backups, and secure off-site storage should be addressed in the plan. Backups should be stored with the same level of security as the original data.
Many vendors offer online data backup services including storage in the "cloud". This is a cost-effective solution for businesses with an internet connection. Software installed on the client-server or computer is automatically backed up.
Data should be backed up as frequently as necessary to ensure that, if data is lost, it is not unacceptable to the business. The business impact analysis should evaluate the potential for lost data and define the "recovery point objective." Data restoration times should be confirmed and compared with the IT and business function recovery time objectives. Our data backup experts look forward to helping you explore your data backup options.

* http://www.computerweekly.com/feature/How-to-write-a-disaster-recovery-plan-and-define-disaster-recovery-strategies
* http://www.ready.gov/business/implementation/IT
Contact the computer backup experts at  Aamcomp Computer Technologies for the best in computer data backup services in OKC, Edmond, Moore, Norman, Midwest City, Del City, Yukon & wherever technically accessible.