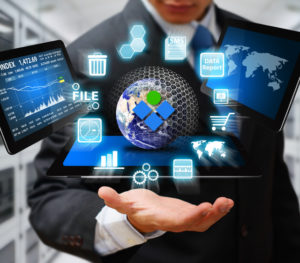 Our Oklahoma City & Edmond Computer Repair / Sales & Support Store is located at 9501 N. May Ave STE 200, Oklahoma City, OK
Providing quality computer repair and I.T. care is what our Oklahoma City Technology Company is all about.
Since our computer repair, I.T Support, tech support company was formed in 1982 our Oklahoma Technology company has been helping people in Oklahoma just like you overcome their computer related problems, whether it's a broken PC, laptop, server issue, cell phone screen replacement,  or printer repair. 
The team of experts at Aamcomp wants you to know that you can depend on us to take care of all of your I.T. needs. And, we'll alert you to any potential problems. At Aamcomp have a great passion for helping people get where they are needing to go in this constantly changing technical world. Whether you are a business or an individual, we will help you!
We Are A Dependable Oklahoma Tech Support Company 
Our satisfied customers have also had us design, repair, and/or maintain their in-house Computer Networks and Servers in their homes and businesses. We also have a full shop where we can work on and complete projects in a time efficient manner. Click here to see our great Google Reviews.
The best part is, if it's under warranty, it won't cost you a thing.
Our Oklahoma City business offers both in-shop and on-site service, repair, and troubleshooting of computer systems and networks.  Our Local Oklahoma City technicians are hard at work to ensure you get the best warranty service possible. Click here to see more info on the brands we do warranty service for.